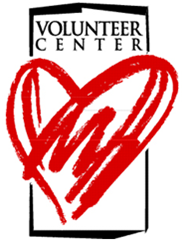 Who we are:
The mission of The Volunteer Center is to strengthen our community by connecting those who wish to volunteer with the local non-profits who need their help.
What we do:
The Volunteer Center is a free referral service of United Way for individuals wanting to volunteer in Randolph County. The Volunteer Center also gathers nominations for the Governor's Volunteer Service Awards, honoring our outstanding volunteers. In the fall, The Volunteer Center sponsors the annual Human Race, a sanctioned 5K walk run raising money for local non-profits.
How YOU can help:
If YOU wish to volunteer, please complete the Volunteer Registration Form. If you have questions about volunteering or need information about opportunities in the area, please contact us at volunteercenter@uwrandolph.org.
A Path of Hope

Alzheimer's

Association

American Red Cross

Asheboro City Schools

Ash-Rand Rescue

Big Brothers Big Sisters--Central Piedmont

Boys & Girls Club of Greater High Point-Central Asheboro Unit

Brookdale Senior Living

Christian United Outreach Center

Communities in Schools of Randolph County

Community Outreach Archdale Trinity--COAT

Cross Road Retirement Community

Dream Center

Family Crisis Center

Girl Scouts Carolinas Peaks to Piedmont

Goodwill

Guardian Ad Litem

Habitat for Humanity

Helping Seniors in Need

Hospice of Randolph County

Humane Society of Randolph County

JDRF Juvenile Diabetes Research Foundation

Legal Aid
Merce Family Healthcare

NCWorks

North Carolina Zoo

North Pointe Assisted Living

Our Daily Bread

Randolph Arts Guild

Randolph Co 4H

Randolph Co Animal Shelter

Randolph Co Partnership for Children

Randolph Co Public Library

Randolph Co SPCA

Randolph Health Volunteers

Randolph Prison Chaplaincy

Randolph Senior Adults Association

Regional Consolidated Services

The Salvation Army

Spirit Horse Ranch Education Center

Victory Junction

Village of Barnabas

YMCA

Young Life

Your Choices